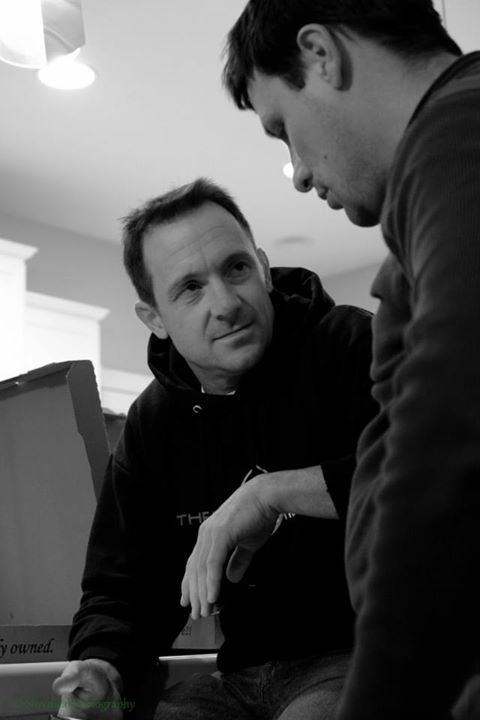 "It's cheesy to say, but he's changed my life, and the way I live it!"
"Working with Clay gave me clarity and direction to completely shift my career and perform at a much higher level"
Lawyers, Real Estate Investors, Entrepreneurs; Engineers; Technical Founders; Snowboarders; Motorcycle Racers; even Nuclear Reactor Operators!
Clay has helped a lot of different people do a lot of different things.
It all comes down to that moment of empowerment, or choosing something less empowering. Mastering THAT moment, the moment of decision, every day comes down to easy practices and principles.
"I thought that mindset stuff was bullshit…
I was WRONG, Shockingly WRONG."
It's cheesy to say, but he's changed my life, and the way I live it!
(one example is…) I haven't touched a video game in over 3 months! AFTER playing at least 1.5 hours a day, since I was EIGHT!
If you're feeling like there's more that you can be achieving, but you're just not sure how to get there. Reach out to him and have a chat."
"Recorded, edited and uploaded 21 lessons for my course yesterday. Clay, you've created a monster."
From Debt ridden employee to FREE Owner!
"Working with Clay gave me the clarity and direction to completely shift my career and perform at a much higher level.
Soon after working with Clay, I was representing a new company and pitching million dollar deals. It was really mind blowing. This was a complete shift from what I had been doing and working with Clay was a central factor in that transition."
Avra's 10 things to share about Clay Green:
1. He is an absolute Bad-A**.
2. He is a phenomenal coach, guide and mentor.
3. He is there when you need him, 100%.
4. He is super-supportive, giving and compassionate.
5. He is one of the best connectors I've ever met.
6. His mindset is the definition of high performance–inspirational, forward-thinking and optimistic.
7. He's amazing at helpling others to succeed.
8. His philosophies on life, success and performance are incredibly relatable and important.
9. He consistently strives for exellence in everything he does.
10. He is incredibly clear and directed in his intentions, projects and goals–Clay excels at making powerful things happen for his clients. 
"Clay is really, really the best at getting you to  STOP, and think about what's going on inside. So, you can REALLY get focused, and REALLY start achieving what you're ultimately trying to get at!"
"In one session he helped me understand how my brain is wired to maintain the status quo, which in my case causes 'analysis paralysis', making taking action cumbersome at times.
…make a practice of identifying when (this) is stopping me from doing what I need to move my projects forward. Amazing!
I can't wait to see what I learn during our next session!
If you want to perform at a higher level, and want a coach who can put you on a rocket ship, get in touch with Clay… He's awesome!".
"I've worked with several coaches over the years, both through my company and on my own. Most of them have been pleasant enough, but didn't really help me change in the ways I wanted to.  One coach, however, has had an extraordinary positive impact on my life: Clay Green. I can't say enough good things about him."
"Before I spoke with Clay I had been in book preparation mode for a bout 6 months. I'd been delaying finishing, over thinking some of the chapters and the arc of the story. During our coaching conversations though, Clay began to pick off the obstacles…
During… one day, one set of questions, I called myself a writer, took action daily on chapters, editing, setting up my book… and… published to Amazon!
I've been very grateful since for the focus and action that talking with Clay brought to finishing my book and putting it out to the world!"
"I was confused about clarity, moving forward, and what that was going to look like.
When you have a lot of ideas, but no clarity on how to move forward – NOTHING HAPPENS!
After talking to Clay, I've launched a couple things and taken a couple BIG steps! Having the conversations with Clay was what helped me move forward!"